GVPDIF 14
With a pumping speed of 5,500l/sec.
The Diffusion Pump is widely used in Industrial and Research applications.
Vacuum measurements  as low as 1.5×10-7 mbar can be achieved with this pump.
Working fluids are typically Silicone oil DC704 or 702 or Polyphenyl Ethers Santovac 5 or 9
Diffusion pumps are normally backed by either lubricated rotary vane pumps or Scroll pumps.
Water cooling is used to control the Diffusion Pump's temperature.
Recommended Vacuum Backing Pump GVPDK75/
Characteristics
Pumping Speed

Without Baffle

L/Sec

5500

With Baffle

3030

Ultimate Pressure with Baffle

Mbar

1.5 x 10-7

Heater Power

220v 1Ph 4.5Kw

Warm up Time

min

30

Oil Filling

DC704,1600cc

Cooling

Water Cooling

Oil Backstream

Mg/cm2/min

2.0 x 10-4

Inlet Size

VG-350

Outlet Size

VG-100

Weight

Kg

120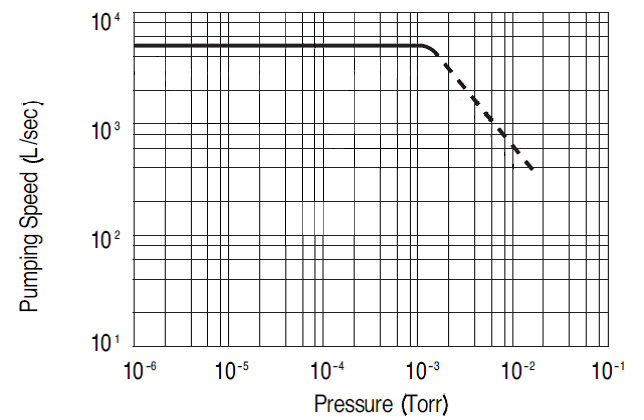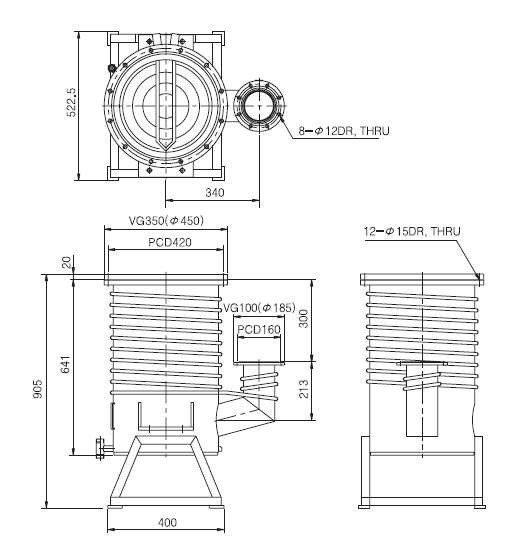 Enquire for Pricing and Availability
Or