GVPDIF 10
With a pumping speed of 3,000L/sec.
The Diffusion Pump is widely used in Industrial and Research applications.
Vacuum measurements  as low as 1.5×10-7 mbar can be achieved with this pump.
Working fluids are typically Silicone oil DC704 or 702 or Polyphenyl Ethers Santovac 5 or 9
Diffusion pumps are normally backed by either lubricated rotary vane pumps or Scroll pumps.
Water cooling is used to control the Diffusion Pump's temperature.
Recommended Vacuum Backing Pump GVPDK50.
Characteristics
Pumping Speed

Without Baffle

L/Sec

3000

With Baffle

1650

Ultimate Pressure with Baffle

Mbar

1.5 x 10-7

Heater Power

220v 1Ph 1.9Kw

Warm up Time

min

25

Oil Filling

DC704,820cc

Cooling

Water Cooling

Oil Backstream

Mg/cm2/min

2.0 x 10-4

Inlet Size

VG-250

Outlet Size

VG-80

Weight

Kg

41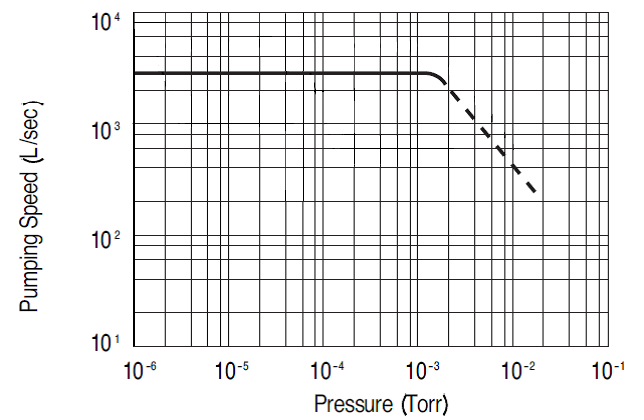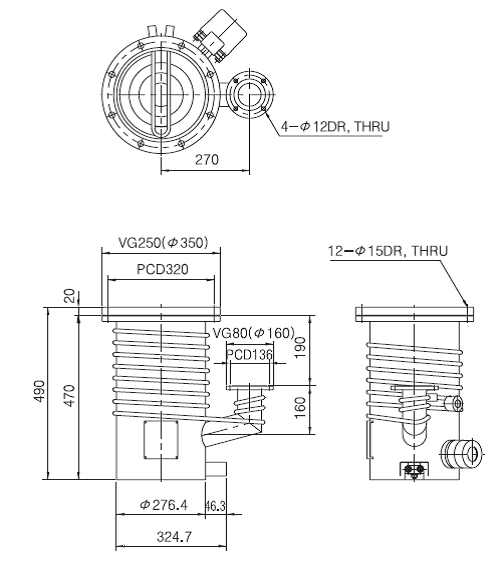 Enquire for Pricing and Availability
Or